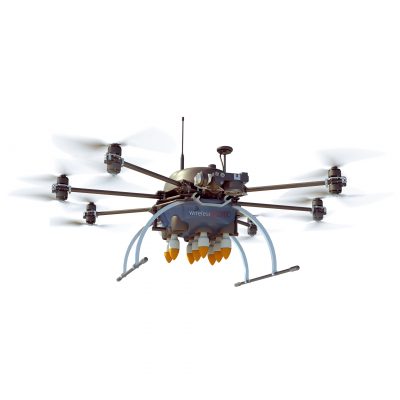 R&D program, led by TOTAL, aims to significantly reduce cycle times and optimize HSE performance while acquiring and processing 3D land programs in difficult areas worldwide.
Wireless Seismic, Inc. (Wireless), Geokinetics Inc., and Total E&P Research & Development (TOTAL) announced today the development of the next-generation land seismic acquisition and processing system, Multiphysics Exploration Technology Integrated System (METIS).
TOTAL initiated the METIS R&D program covering all facets of the geophysics workflow, from real-time wireless seismic data acquisition through real-time processing and interpretation.  METIS concentrates on complex geologic onshore environments, such as foothills, where significant "Yet to Find" hydrocarbons remain.
The goal of METIS is to deliver true-to-life 3D subsurface models by optimizing prospect evaluation and drilling performance in hard-to-access areas.  METIS is an integrated real-time geophysical and automated logistics system, significantly increasing the efficiency of seismic acquisition and quickly delivering quality 3D data to interpreters with minimal HSE exposure.  The METIS R&D program has an initial five-year term, with the first large-scale commercial pilot project targeted for 2021.
As a METIS development partner, Wireless provides:
Real-time seismic recording infrastructure that supports the 150,000+ channels required by METIS deployments.
High-speed, real-time radio telemetry system, based on next-generation radio technology from Wireless.
Seismic recording channel called DART (Downfall Air Receiver Technology) deployed from aerial drones.
"Wireless Seismic is pleased and proud to collaborate with TOTAL as a key partner for METIS," said Mick Lambert, President and CEO of Wireless.  "METIS is an exciting and ambitious project that will push the boundaries of onshore seismic acquisition."
As a future METIS development partner, Geokinetics provides:
Integrated seismic solutions, from survey design and modeling, to advanced acquisition methodologies, and complete data processing and reservoir analysis capabilities.
Logistics and project management expertise, helping ensure timely and efficient execution in challenging environments.
Geokinetics' industry-recognized Operations Management System (OMS) and QHSE commitments, helping ensure that operational elements of METIS are managed effectively.
"Geokinetics has an established record of safely and efficiently acquiring and processing thousands of km² of seismic data in inhospitable terrains over several decades," said David Crowley, President and CEO of Geokinetics.  "As part of the METIS partnership with TOTAL, we look forward to leveraging this experience to contribute to the next generation of seismic imaging."
"With METIS, TOTAL is taking the lead in resolving the challenges of 3D seismic acquisition and real-time processing in hard-to-access environments, such as foothills, which today make many exploration opportunities uneconomical and field development far from optimal," said Florent Bertini, Earth Imaging R&D Program Director at TOTAL.  "Beyond the high 3D quality we obviously target for our geoscientists, our core ambition is to develop METIS with the highest HSE standards.  Far beyond foothill environments, METIS, when industrialized, has the potential to be the leading technology for onshore seismic acquisition, including UXO lands."
About Wireless Seismic www.wirelessseismic.com
Wireless Seismic is revolutionizing onshore seismic data acquisition, by delivering the industry's only fully scalable wireless seismic recording systems with real-time data transmission.  Headquartered in Sugar Land, Texas, the company's recording systems enable contractors to efficiently tackle the most challenging seismic projects by delivering commercially compelling solutions for conventional surveys and passive monitoring projects.
About Geokinetics  www.geokinetics.com
Headquartered in Houston, Texas, Geokinetics is one of the world's largest independent land and seafloor geophysical companies.  The company specializes in acquiring and processing seismic data in challenging environments worldwide.  Geokinetics' Multi-Client Survey Library consists of both 2D and 3D data, covering conventional and unconventional plays throughout North America, Brazil and Mexico.
About TOTAL  www.total.com
Total S.A. is the world's fourth-largest oil and gas company, as well as a major integrated player in the global solar industry.  Backed by nearly a century of history, we discover, produce, transform, market and distribute energy in a variety of forms, to serve the end customer.  With operations in more than 130 countries, our 98,000 employees are committed to energy that is safer, cleaner, more efficient, more innovative and accessible to as many people as possible. 
CONTACT INFORMATION:
Wireless Seismic, Inc.
Scott Williams
Geokinetics Inc.
David Hammer
Total E&P Research & Development
Florent Bertini