ADVANTAGES OVERVIEW
The operating advantages of cable-less seismic are well understood, but many contractors and oil companies don't want to sacrifice data visibility.  That's why we developed the industry's only scalable, cable-free seismic data acquisition systems with real-time data return.  You can confirm the quality and fidelity of your data the moment you take a shot or initiate a sweep, and you never have to take an extra step to collect or transcribe the data.
See all your seismic data, all the time
Wireless Seismic's systems allow you to collect seismic data in real time from thousands to hundreds of thousands of channels using wireless telemetry, while providing all of the benefits of a cable-free system.
Secures all data in real time
Instant confirmation of data quality enabling informed decisions
No costly and time-consuming data collection or transcription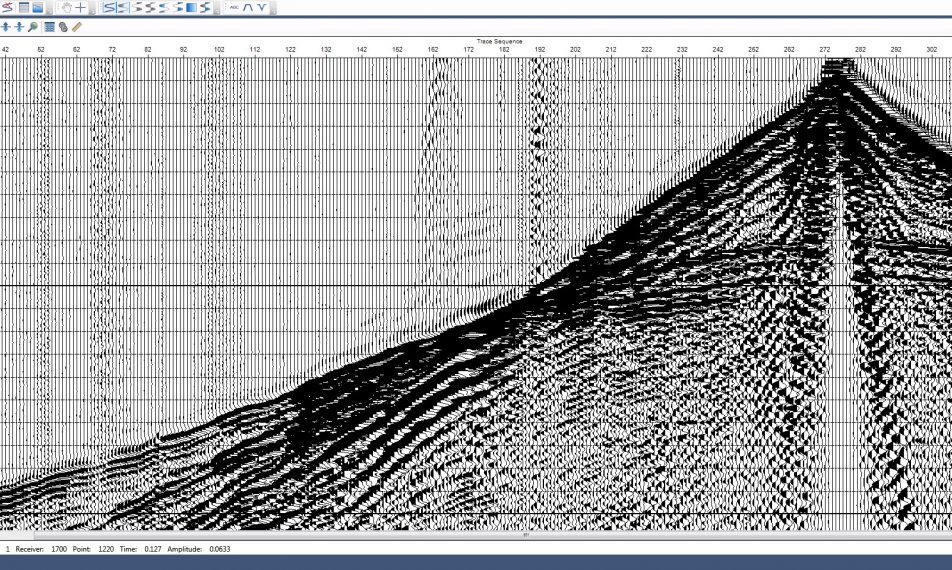 Simple, safer, cost-effective deployment
As a drop-in replacement for a conventional cabled system, Wireless Seismic's systems will lower costs and risks of virtually any seismic survey.  Crews can work efficiently and easily through agricultural fields with minimal crop damage, operate across wetlands, and traverse environmentally sensitive areas, including non-permitted zones.
Flexibility to deploy across roads, rivers, no-permit zones, and other demanding terrains
Higher productivity with no downtime for cable repairs
Reduced crew and transportation costs
Small footprint
Improved safety and reduced risk of injury
Scales to thousands of channels
Small, lightweight acquisition units and structured backhaul architecture can handle large 2D or 3D surveys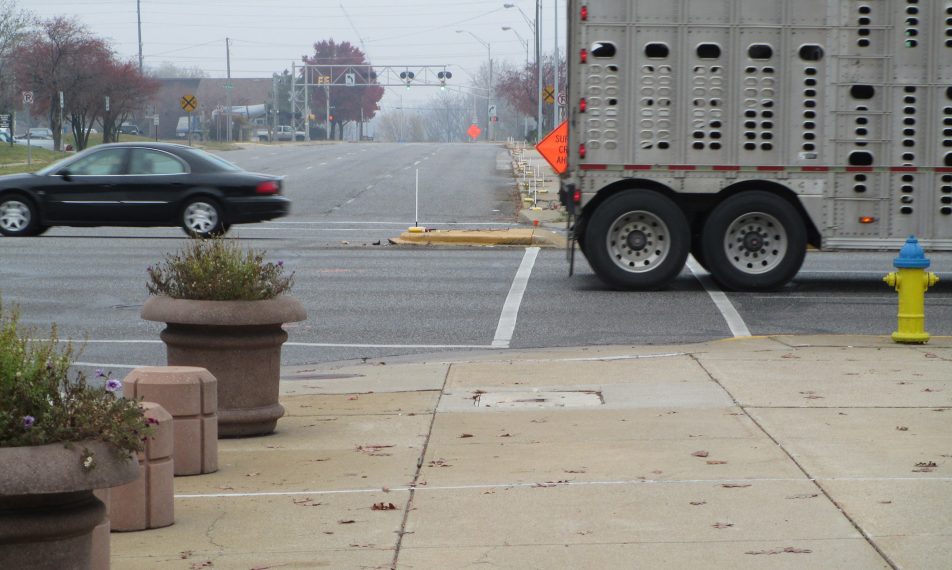 Ease of use is at the heart of the design of RT2
Compact, durable recording units designed for quick deployment
Deployable by non-skilled workers without handheld computers
Very little training is required to master deployment operation
Central recording system—intuitive and easy-to-learn—with a full set of real-time features
Self-tests on units confirm a good deployment within 30 to 45 seconds
Self-tests reduce the number of revisits due to improperly deployed equipment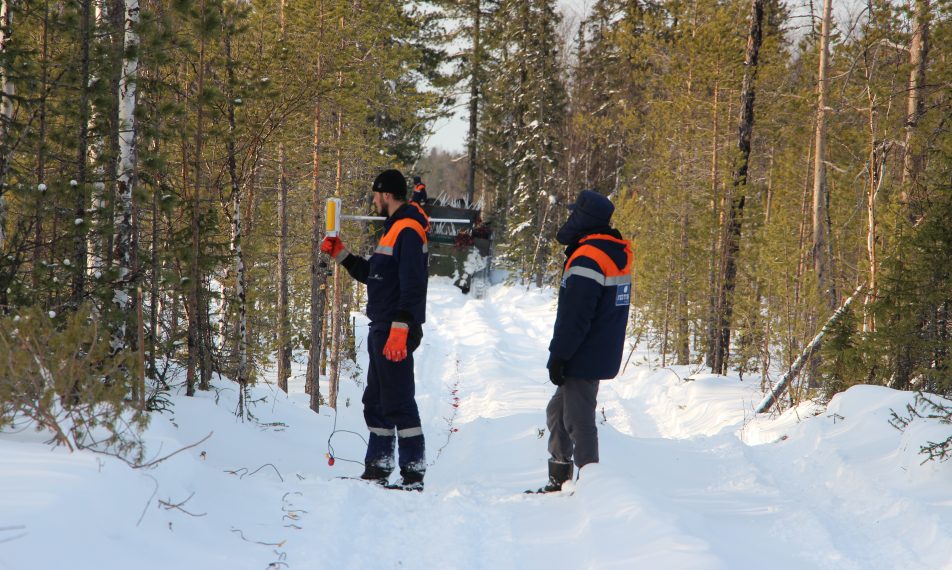 Batteries available to meet your operational needs
The RT2 include fully self-contained smart batteries with the capacity needed for modern seismic surveys proven to work even in the harshest weather conditions.
The smart batteries have temperature compensated fuel gauges with built-in charge circuitry that prevent charging at high and low temperatures. They are designed to minimize the number of trips to the line, resulting in reduced HSE exposure and disturbance and to yield the maximum number of charge cycles for years of dependable use in the field. RT2 now features new hardware developed to significantly reduce WRU power consumption than its first-generation system.
The battery charger is specifically designed to provide high-density charging with a small physical footprint. The charger includes 10 self-contained charging drawers, each with its own power supply to charge the batteries of the recording units. One charging station can charge eighty (80) fully discharged RT2 standard batteries in 8 hours and high-capacity batteries in 12 hours.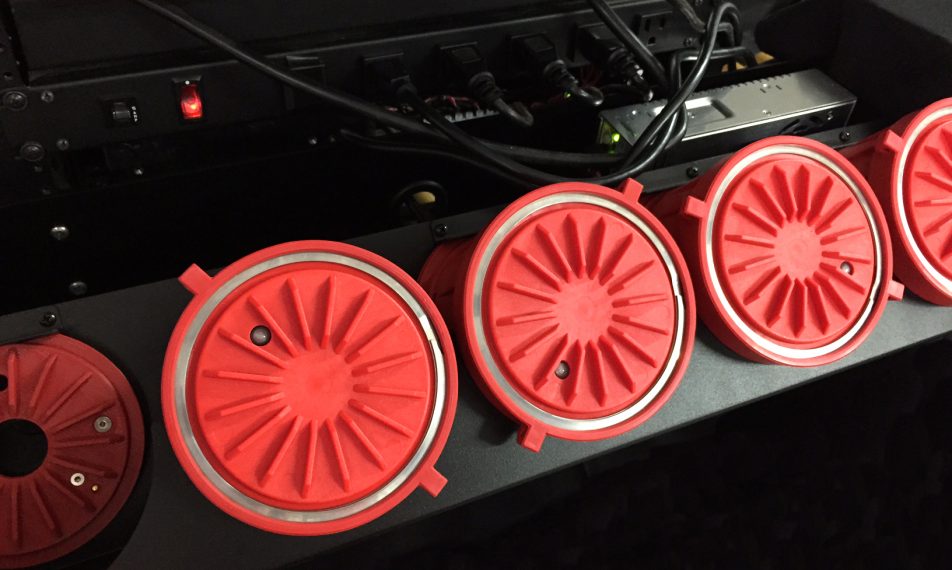 Wireless goes a long way
Regardless of the magnitude of your operation, Wireless Seismic is the solution for your seismic data acquisition needs. With small, lightweight acquisition units and simple radio-link backhaul architecture, RT2 is scalable enough to configure for any size 2D or 3D survey, making it a drop-in replacement for a cabled system that is easily deployable.
During the summer of 2014, RT2 was deployed in the Kurdistan Region of Iraq for a 3D seismic survey covering 636 sq km over extremely rugged terrain.  The acquisition project set a new world record for the number of seismic channels transmitted cable-free in real time by deploying over 13,000 channels with an active recording patch of 6,400 channels.  Benefits from using RT2 for the survey include:
Ease of scalability as crew deployed 13,000 channels across a large area of hilly terrain
Reduced HSE exposure and safe completion of survey by eliminating cables
Environmentally and culturally friendly—reduced interference by farmers as they recommenced work in their fields
Real-time QC and noise monitoring allowed the continuous monitoring of status of the spread despite significant noise bursts from cultural and other activities inside and outside the survey area
Data quality was never compromised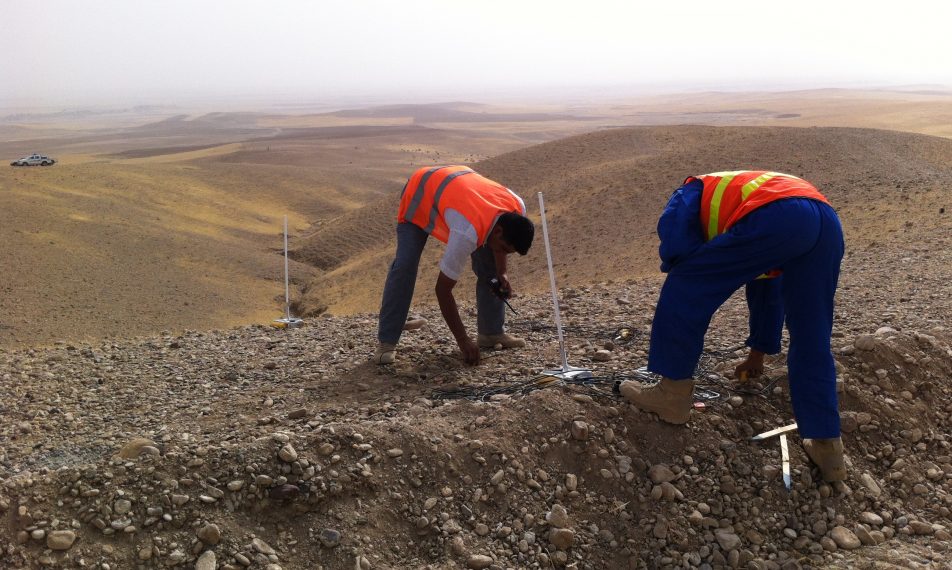 Designed to protect data and ensure ease of use
Literally, you can watch your data being gathered while shooting with Wireless Seismic's systems and confidently verify that all units are operating and acquiring quality data.  Thanks to the most advanced purpose-built technology and seismic grade construction, our systems improve crew logistics in all aspects of your operation while maintaining the highest level of data integrity.
Live data transmission enables real-time QC of shot gathers
Test and troubleshoot geophone problems at anytime
No physical collection of data reduces overall manpower and under-utilized assets
Eliminates:

blind shooting and data loss
waiting for data collection and transcription
"last patch" effect
Acquisition flexibility with minimal environmental impact
Surveys without Boundaries—As a drop-in replacement for a conventional cable system, our solutions will significantly lower the costs and risks of virtually any seismic survey.  Crews can work through cultivated fields with minimal crop damage, operate across wetlands, and traverse environmentally sensitive areas, including non-permitted zones, efficiently and easily.
Easier Permitting—Purposely engineered to be unobtrusive, permitting for your operation is now significantly easier. RT2 can operate next to a busy highway, in the most remote areas of a ranch, or right next to a neighborhood backyard, and remain largely unnoticed.
Environmental Friendly—Wireless Seismic's systems are ideal for "green" seismic surveys.  Human impact to the environment is relatively small due to the dramatic reduction of equipment and resources, the decrease of line cutting, faster deployment and shortened survey durations—all significant factors to maintaining a pristine environment.
HSE—Without heavy cables to transport, crew and equipment requirements are reduced, and deployment is faster and easier—with far less chance for injury.  This lower man-hour exposure for the line crew plus lower weight per channel greatly reduces risks and costs associated with accidents.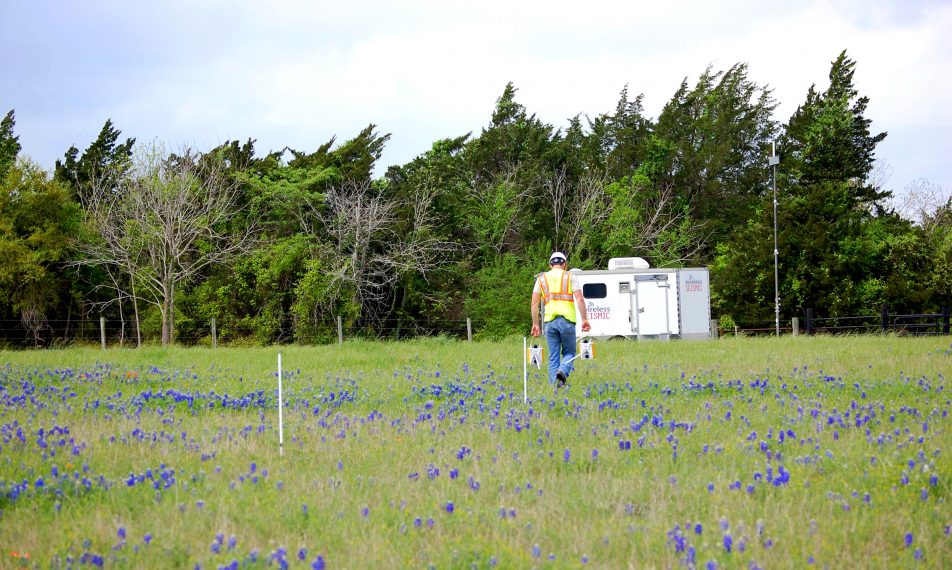 RT2 is the only wireless system on the market that allow you to monitor your data from all units in real time at a central location to ensure that all data are collected.
The ability to monitor all of your acquisition units in real time at a central location ensures optimum data quality, greatly reduces your re-shoot risks, and strengthens your confidence in meeting contractual obligations.  Because the data transmission is live, there is no need to be concerned with data loss due to node failure or theft.  Additionally, "hot-swap" battery capability enables seamless operations during extended deployments.
The highly efficient Hybrid Radio Telemetry system enables instantaneous data QC, collection, transcription, and overall data security.
Embedded features secure data collection and minimize threats of data loss.
A wide range of diagnostic information about the survey and the data is displayed on the screens.

All self-test information from the WRUs
Real-time noise monitor
Seismic data records in a variety of trace formats

A map of the spread displaying the status of the units.
User's choice of color-coded attributes graded by the Central software.
Spread health dashboard illuminates contractual issues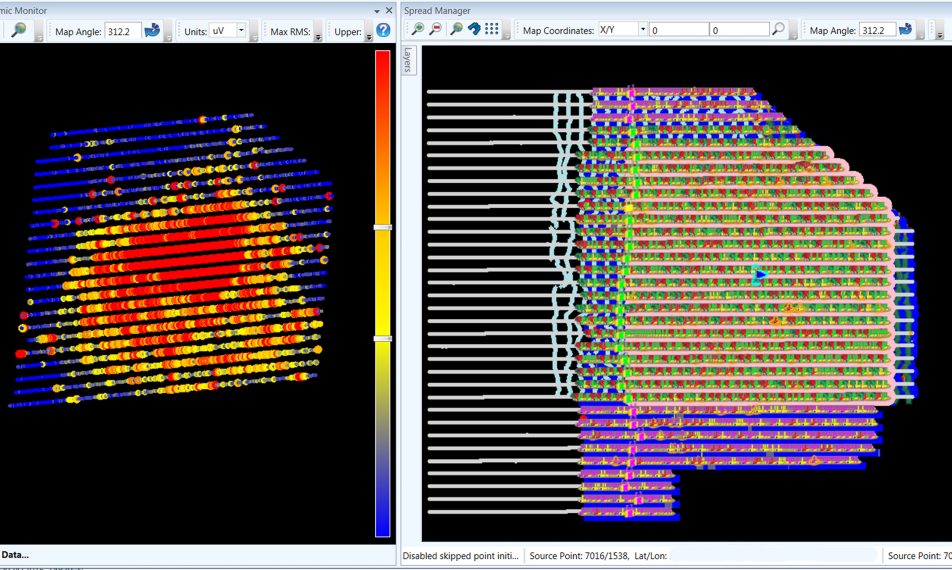 FEATURES OF WIRELESS SEISMIC RealTIME
HYBRID RADIO TELEMETRY
HYBRID RADIO TELEMETRY: Enables your seismic data acquisition project to continue, uninterrupted, even if radio connectivity is temporarily lost for portions of the spread.  If radio connectivity is partially lost and auto skip-healing cannot overcome the immediate problem, then "stranded" recording units will immediately switch to operating autonomously, buffering their seismic data into local flash memory.  When radio connectivity is restored, buffered data are wirelessly transmitted back to the Central recorder.   Alternatively, autonomous recording can be user-selected at any time—where data will be buffered into local memory while real-time QC data continues to stream to the Central.
No complex data harvesters; data are transmitted to Central wirelessly.
No transcription trailers and related computer hardware.
No skilled field technicians required to transcribe data; data transmitted via the Hybrid Radio Telemetry system are aggregated automatically into the proper disk file, without manual intervention.
No "last patch" effect; no huge backlog of recording units to transcribe after the last shot is taken.
No need to purchase 10% to 15% more autonomous nodes to support data harvesting and/or battery charging functions.
No delayed decisions while waiting for data collection and transcription.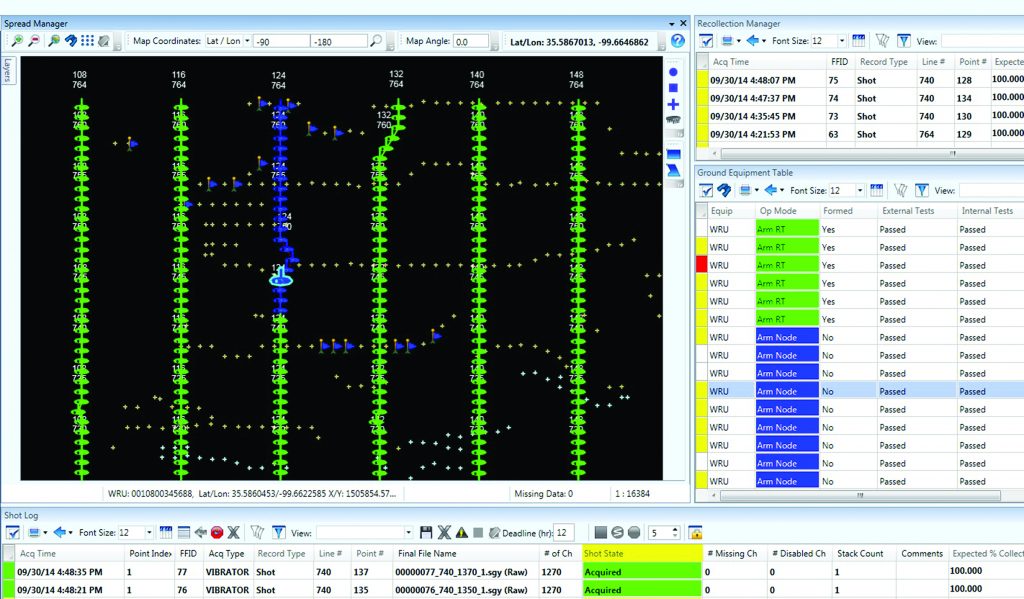 REAL-TIME NOISE MONITORING and QC
REAL-TIME NOISE MONITORING and QC:  Since noise and signal degradation can be monitored in real-time, there is no blind shooting, poor data quality, or loss of data due to box theft, damage, or software bugs.
REAL-TIME SEISMIC DATA COLLECTION
REAL-TIME SEISMIC DATA COLLECTION:  No need to wait to see your data; RT2 is real-time, all the time.
SKIP HEALING TELEMETRY
SKIP HEALING TELEMETRY:  RT2 is capable of automatically skipping over faulty units to reform the network, allowing shooting to continue while a crewman attends to the problem.
DYNAMIC FORMATION
DYNAMIC FORMATION:  Line segments self-organize, based on their location, reducing operator input errors and increasing deployment efficiency. Newly deployed units are automatically added to the end of the lines.
IMPORTANCE OF RealTIME IN CABLELESS ACQUISITION SYSTEMS
POWER & BATTERIES
WIRELESS SEISMIC SYSTEMS
Has smart batteries (the charging circuitry is in the battery) and a fuel gauge.
Smart batteries retain the history of each battery for analysis at any time.
Can check on the status of each battery on the spread.
Specially designed battery charger provides high-density charging with a small physical footprint.
MANAGEMENT & QUALITY CONTROL
WIRELESS SEISMIC SYSTEMS
Immediately lets the Observer know if there is a problem on the spread

.

Lets the Observer view or QC the seismic data while it is recording.
Assures that the recorded data are safely stored at the central control system.
Lets the Observer interactively manage the spread (e.g., run daily tests, check battery status, run geophone tests, change shooting parameters, etc.).
Allows the Observer to "put the spread to sleep," if needed, when unpredictable circumstances interfere with daily shooting.
Makes rolling onto a large 3D spread a relatively easy task.
COLLECTION & TRANSCRIPTION
WIRELESS SEISMIC SYSTEMS
Collects the recorded data in real time and saves it at the central recording system, where it can be transferred in industry-standard tape formats for processing.
As the demand increases for higher channel-count 3D surveys, to acquire more dense data, please consider that data download and transcription has been historically limited to less than 35,000 nodal channels. Will this process work at 100,000+ channels?